Dr. Amira Roess, received a $2.5 million grant to study the natural ecology of the virus that causes Middle East Respiratory Syndrome, or MERS, a severe respiratory illness that first surfaced in Saudi Arabia in 2012.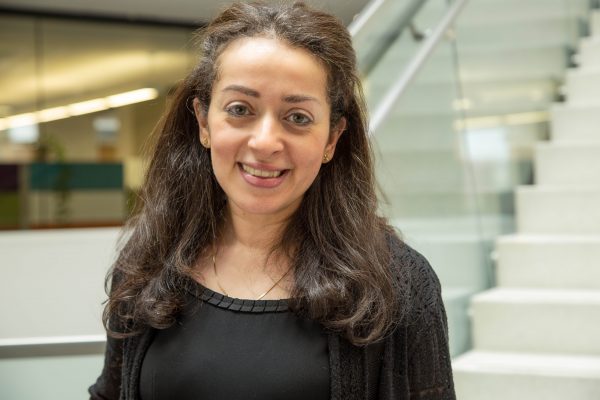 [Photo: Dr. Amira Roess]
Dr. Roess, an assistant professor of global health at the George Washington University Milken Institute School of Public Health (Milken Institute SPH), will lead an international, multi-disciplinary team to learn about the disease, the animals that carry the virus, and the social, behavioral and economic factors that may help trigger the spread of MERS. Health officials know MERS kills about four of 10 people who develop illness, yet much else about the virus remains a mystery. Since 2012, MERS has surfaced in over 20 countries, including the United States.
"Ultimately, we hope to develop a sophisticated mathematical model that could be used to predict the next outbreak of MERS or other coronaviruses," Dr. Roess said. "Such a model might also be used to help identify and stop an emerging outbreak in its tracks."
The National Science Foundation is funding the four-year study. Watch Dr. Roess speak in detail about the study.