Two professors in the George Washington University (GW) Milken Institute School of Public Health (Milken Institute SPH) have been invited to the Rockefeller Foundation's prestigious Bellagio Center.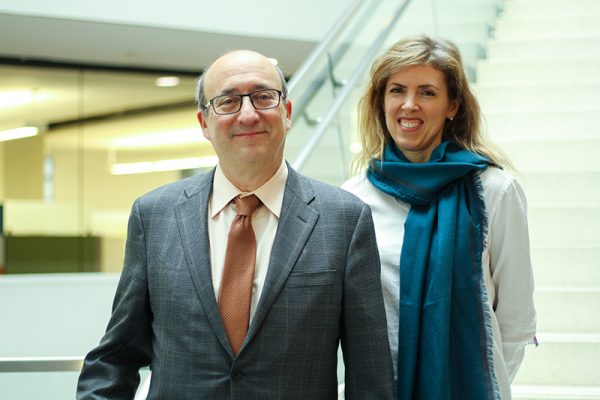 [Photo: Dr. David Michaels and Dr. Sabrina McCormick]
Dr. David Michaels, professor, and associate professor Dr. Sabrina McCormick, in Milken Institute SPH's department of environmental and occupational health, received the invitations in recognition of their work in the public health field to further the Rockefeller Foundation's mission of promoting "the well-being of humanity around the world."
The Bellagio Center, located on Lake Como in the foothills of the Italian Alps, bills itself as "a place where exceptional minds unlock ideas, advance knowledge and activate solutions to address some of the world's most pressing challenges." The center supports the work of scholars, artists, thought leaders, policymakers and practitioners.
Dr. Michaels will go to the Bellagio Center in May, where he will reflect on his service as Assistant Secretary of Labor for the Occupational Safety and Health Administration (OSHA) in the Obama Administration and write about ways to improve prevention of occupational injuries and illnesses in the U.S.
Dr. McCormick will go to the Bellagio Center in October and host a five-day event called "Empowering Climate Litigation Through Media Support: Using courtroom dramas to tell compelling climate stories."
Read more about Dr. Michaels' and Dr. McCormick's work.