Researchers at the Milken Institute School of Public Health (Milken Institute SPH) at the George Washington University (GW) analyzed foods distributed in Puerto Rico as part of the federal disaster relief and recovery efforts after Hurricane Maria and determined much of the food aid failed to meet U.S. dietary guidelines for added sugars, sodium and saturated fats.
"Food aid is supposed to follow national dietary guidelines, but in this case the federal response seems to have fallen short," said Associate Professor Dr. Uriyoán Colón-Ramos, ScD, MPA, who presented the new research at Nutrition 2018, the American Society for Nutrition's annual meeting in Boston.
The researchers photographed 10 consecutive days of food aid slated to be distributed by the Federal Emergency Management Agency (FEMA) in Barranquitas, Puerto Rico. Using the photos, they analyzed the nutritional information of 107 unique food items. The analysis revealed that close to 10 percent of those were low-nutritional value foods such as chips and candy.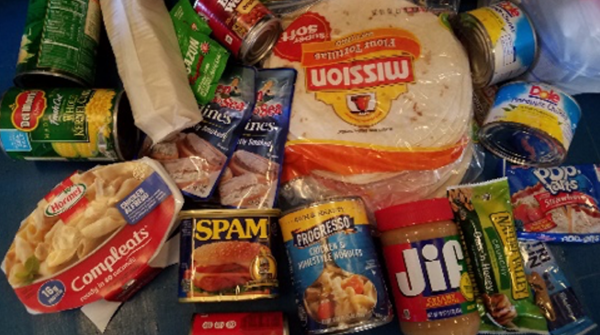 Even when excluding candy and chips, people receiving federal food aid would not be able to follow federal dietary guidelines without exceeding the recommended daily limit for sodium, added sugars or saturated fats, the researchers concluded.
"Communities recovering from loss often need better nutrition to protect their health," Colón-Ramos said. "We hope these findings lead to healthier food distributions for recovering communities in the future."