Researchers at the George Washington University (GW) Milken Institute School of Public Health have published a study in Nature Climate Change that for the first time analyzes all U.S climate change lawsuits over a 26-year period.
"This first-of-a-kind study outlines the types of climate change lawsuits that are more likely to win or lose, and why," said lead author Dr. Sabrina McCormick,  associate professor of environmental and occupational health at GW's Milken Institute SPH. "Efforts to affect U.S. climate change policy should consider current trends in the courtroom."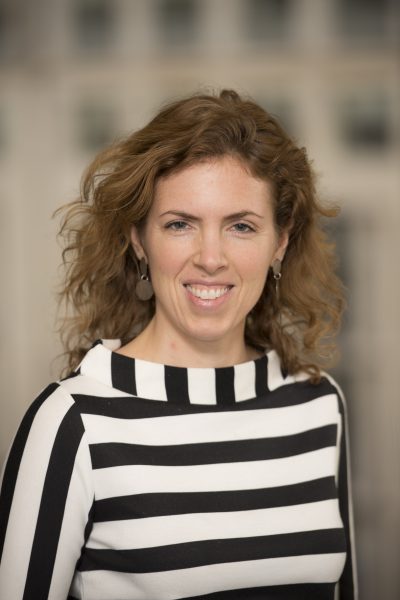 [Photo: Dr. Sabrina McCormick]
Dr. McCormick and her colleagues collected and analyzed all climate change cases from 1990 through 2016, for a total of 873 lawsuits. The team also interviewed 78 lawyers, advocates and scientists involved in these cases in order to find out more about the evidence and strategies they typically use in building a case.
The researchers found the most common climate issues brought to court involved coal-fired power plants and other air quality concerns. Litigants asking the courts for more regulations to curb emissions more frequently lost than won such lawsuits, the study found. In such cases, the courts may be swayed by the industry argument that regulations to cut down on emissions will affect a plant's bottom line, although effects on health and welfare have not been measured.
"At the same time, litigants who want to address climate change often win renewable energy and energy efficiency cases," Dr. McCormick said. "The courts favored the pro-regulatory positions in these kinds of cases by a ratio of 2.6 to 1."
Such cases may be an underappreciated opportunity for litigants who want more government regulation in the climate change arena, Dr. McCormick said.
The study, "Strategies in and Outcomes of Climate Change Litigation in the United States," was published online on August 20 in the journal Nature Climate Change.