Nine to 33 million visits to the emergency room (ER) for asthma worldwide may be triggered by breathing in air polluted by ozone or fine particulate matter — pollutants that can enter the lung's deep airways, according to a study conducted by researchers at the George Washington University Milken Institute School of Public Health (GW Milken Institute SPH).
The new study, published online on October 24 in the journal Environmental Health Perspectives, is the first to quantify air pollution's impact on asthma cases around the globe. Dr. Susan C. Anenberg, lead author of the study and an associate professor of environmental and occupational health at GW Milken Institute SPH, and her team first looked at emergency room visits for asthma in 54 countries and Hong Kong, and then combined that information with epidemiological exposure-response relationships and global pollution levels derived from satellites orbiting the earth. To estimate the global levels of pollution for this study, the researchers turned to atmospheric models, ground monitors and satellites equipped with remote-sensing devices.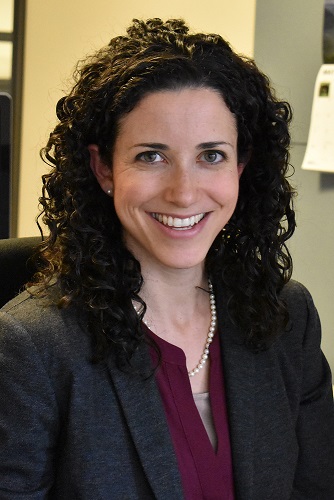 [Photo: Dr. Susan C. Anenberg]
The research suggests 9 to 23 million annual asthma emergency room visits globally may be triggered by ozone, a pollutant generated when car, power plant and other types of emissions interact with sunlight. Five to 10 million asthma emergency room visits every year were linked to fine particulate matter, small particles of pollution that can lodge deep in the lung's airway tubes. About half of the asthma emergency room visits attributed to dirty air were estimated to occur in South and East Asian countries, notably India and China.
"Millions of people worldwide have to go to emergency rooms for asthma attacks every year because they are breathing dirty air," Dr. Anenberg said. "Our findings suggest that policies aimed at cleaning up the air can reduce the global burden of asthma and improve respiratory health around the world."
Asthma is the most prevalent chronic respiratory disease worldwide, affecting about 358 million people. To reduce the global burden caused by asthma, Dr. Anenberg suggests that policymakers aggressively target known sources of pollution such as ozone, fine particulate matter and nitrogen dioxide.