A multi-center research team led by Dr. Lance B. Price, director of the Antibiotic Resistance Action Center (ARAC) based at the George Washington University Milken Institute School of Public Health (Milken Institute SPH), shows that there are multiple strains of E. coli ST131 and that one strain in particular may be passed to people via contaminated poultry meat.
The study, "Escherichia coli ST131-H22 as a Foodborne Uropathogen," provides evidence that E. coli lurking in fresh poultry products can be passed to people, leading to bladder infections and other serious conditions.
Dr. Price and his colleagues conducted a one-year longitudinal study where they analyzed retail chicken, turkey and pork purchased from every major grocery chain in Flagstaff, Ariz. During the same year, the team also collected and analyzed urine and blood isolates taken from patients seen at Flagstaff Medical Center, the only major hospital in Flagstaff.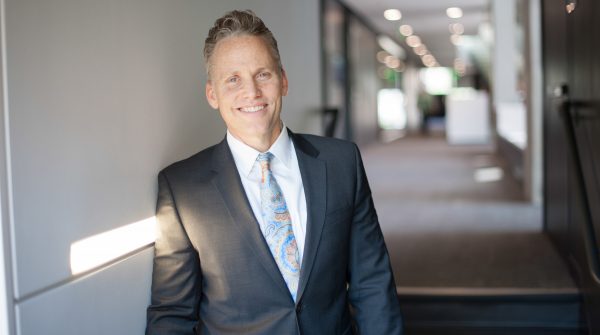 [Photo: Dr. Lance B. Price]
The team found E. coli in nearly 80 percent of the 2,452 meat samples and in 72 percent of the positive urine and blood cultures from patients. E. coli ST131 was the most common type infecting people and was also present on the meat samples. Next, the team had to find out just how closely related these bacteria were to one another, or, importantly whether people had acquired them from poultry.
To find out, the team studied the genomes of the E. coli cells. They discovered that that almost all of the E. coli ST131 on the poultry products belonged to a particular strain called ST131-H22 and carried genes that helps E. coli thrive in birds. This same poultry-adapted strain was also found to be causing urinary tract infections in people.
"In the past, we could say that E. coli from people and poultry were related to one another, but with this study, we can more confidently say that the E. coli went from poultry to people and not vice versa," said Dr. Price, who is also a professor of environmental and occupational health at Milken Institute SPH.
The study was published in the American Society for Microbiology's open access journal mBio.