The journal Women's Health Issues recently welcomed three new members who are experts in various aspects of women's health to its editorial board: Dr. Madina Agénor of Tufts University; Dr. Tracy A. Battaglia of Boston University School of Medicine; and Dr. Lisa Harris of the University of Michigan, Ann Arbor. Women's Health Issues is the official journal of the Jacobs Institute of Women's Health, which is based at George Washington University Milken Institute School of Public Health (Milken Institute SPH).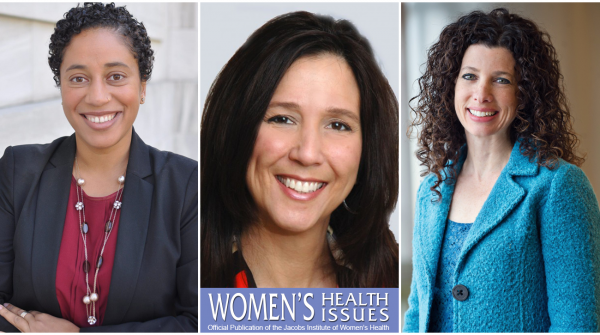 [Photo: (l to r) Drs. Madina Agénor, Tracy A. Battaglia and Lisa Harris]
"We are delighted to have these three accomplished women's health scholars join the editorial board of Women's Health Issues," said Ms. Amita Vyas, editor-in-chief of the journal and an associate professor of prevention and community health at Milken Institute SPH. "Their expertise in health disparities and reproductive justice will be assets to the journal as we examine the policies and practices that affect women's opportunities to access patient-centered care, control their reproductive lives, and pursue good health."
Read more about the new board members.
Tags:
Friday Letter Submission