A new large-scale international study expands the number of genetic markers now known to be associated with exceptional longevity.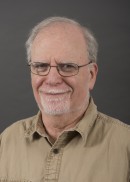 [Photo: Dr. Robert Wallace]
The team of researchers, which included Dr. Robert Wallace, professor of epidemiology at the University of Iowa College of Public Health, undertook a genome-wide search for variants influencing how long participants' parents lived. Their findings indicated genes that could one day be targeted to help prolong human life.
The team studied 389,166 volunteers who took part in the U.K. Biobank, with confirmation in the U.S. Health and Retirement Study and the Wisconsin Longitudinal Study. DNA samples carry the genetics of biological parents, which provide a practical way of studying exceptionally long lifespans.
Eight genetic variants had already been linked to lifespan, mainly variants that are involved in heart disease and dementia. The latest study, published in the journal Aging, has expanded this to 25 genes in all, with some specific to mothers' or fathers' lifespan separately.
Genes involved in senescence, the "frozen" state that cells enter into after being damaged, played an important role in longevity. Drugs targeting senescence have already been shown to extend life in laboratory animals.
Genes related to inflammation and auto-immunity related genes were also prominent, opening up the possibility that precision anti-inflammatory treatments may one day be helpful in extending life.
The study was funded by the Medical Research Council.