Dr. Joan Duwve, associate professor of health policy and management at the Indiana University Richard M. Fairbanks School of Public Health – Indianapolis was recently presented with the 2018 Charles C. Shepard Science Award for her Journal of Infectious Disease article detailing the transmission network of the 2015 HIV outbreak in Scott County, Indiana.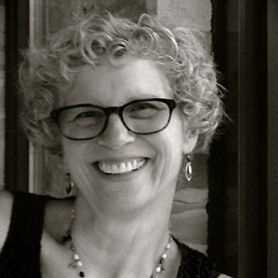 [Photo: Dr. Joan Duwve]
The study is titled, "Detailed Transmission Network Analysis of a Large Opiate-Driven Outbreak of HIV Infection in the United States" and was featured in the Association of Schools & Programs of Public Health (ASPPH) Friday Letter earlier this year. The study's findings suggest that transmission of the virus began in 2011, underwent explosive growth in mid-2014, and slowed after the declaration of a public health emergency.
Results from the analysis also suggest that the majority of the infections had likely already occurred when the investigation began and that early transmission may have been associated with sexual activity and injection drug use.
The Centers for Disease Control and Prevention (CDC)/Agency for Toxic Substances and Disease Registry (ATSDR) Charles C. Shepard Science Award, established in 1986, was named in honor of internationally known microbiologist, Dr. Charles C. Shepard, who served as chief of the Leprosy and Rickettsia Branch at the CDC for more than 30 years. The award recognizes those who have authored scientific publications or have demonstrated lifetime scientific achievement, and is presented to the best manuscript on original research published by a CDC or ATSDR scientist in a reputable, peer-reviewed journal.
Dr. Duwve's publication received the science award in the Data Methods and Study Design category. There are a total of four publication award categories: Assessment, Prevention and Control, Laboratory Science, and Data Methods and Study Design.
This is the second consecutive year that Dr. Duwve and her fellow authors have received the Charles C. Shepard Science Award. She was first recognized in 2017 for her New England Journal of Medicine article, "HIV Infection Linked to Injection Use of Oxymorphone in Indiana," investigating the extent and cause of the recent outbreak of human immunodeficiency virus (HIV) infection in Scott County, Indiana.
In addition to being a faculty member and associate dean of public health practice at the Fairbanks School of Public Health, Dr. Duwve serves as the chief medical officer and medical director for the Indiana State Department of Health.