Dr. Chris Harle, associate professor of health policy and management at the Indiana University Richard M. Fairbanks School of Public Health – Indianapolis, has been honored as one of Indiana Business Journal's Forty Under 40.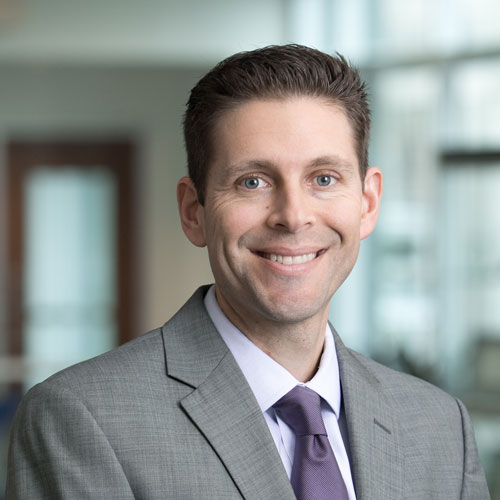 [Photo: Dr. Chris Harle]
Focused on the design, adoption, use, and value of health information systems, Dr. Harle's primary research interest is in understanding how information technology-mediated communication tools affect consumer, patient, and provider decisions and behavior. His research also focuses on developing clinical decision support tools to support primary care clinicians in chronic pain care and opioid prescribing.
Dr. Harle started his career coordinating research at the institute for Child Health Policy at the University of Florida and later served there as assistant professor of Health Services Research. Today, Dr. Harle is not only the Health Policy and Management PhD Program director at Fairbanks School of Public Health, but he also leads a research team at the Regenstrief Institute, studying pain in Olympic athletes and trying to find weapons in the battle against opioids.
During his interview with the Indiana Business Journal (IBJ), Dr. Harle said he doesn't believe the public fully appreciates the complexities of substance-abuse disorders, addiction and what the health care system goes through to take care of people. "We're dealing with people who have complex, chronic pain conditions. It's not a matter of just cutting off supply," Dr. Harle said.
While he spoke of a the challenges that come with the work he does, he is proud of one major achievement, receiving the IUPUI Research Frontiers Trailblazer Award. "It was great validation that the projects my team is working on really matter … that we might produce solutions that impact the community, health care providers and patients," he told IBJ.
Dr. Harle completed his IBJ interview saying he has not had one, but many inspirational moments. "Since I was a child, I was always dedicated to learning as much as I can and using that to — hopefully — teach and help those around me," he said.
Dr. Harle holds a MS degree in decision and information sciences from the University of Florida's Warrington College of Business Administration, and a PhD in information systems and management from Carnegie Mellon University's H. John Heinz III College.
To learn more about the IBJ 2018 Forty Under 40 award Dr. Chris Harle received, visit his profile on IBJ's site.