An application designed by a team of IUPUI and Regenstrief Institute researchers is winning state and nationwide honors and could help reduce the costs of healthcare, while helping patients lead healthier lives. The app, called Uppstroms, was developed by a team led by Dr. Joshua Vest, associate professor and director for the Center for Health Policy at the Indiana University Richard M. Fairbanks School of Public Health – Indianapolis and founding dean, Dr. Paul Halverson.
Dr. Vest and Dean Halverson, along with their colleagues Drs. Nir Menachemi, Shaun Grannis and Suranga Kasthurirathne, developed a series of algorithms that take into account multiple factors, including environmental, social and behavioral factors, and combine them with clinical data to identify what services patients might need.
With that information, care providers can refer patients to the wraparound services that will help them most, such as behavioral health, dietician or financial counseling services. The app has been in use for about a year in Eskenazi Health clinics, and has already shown in preliminary results that it increases referrals for services.
A new research paper from Eskenazi Health and the Fairbanks School of Public Health shows that wraparound services can save potentially millions in hospitalization costs. Wraparound services were associated with a reduction in the number of hospitalizations and emergency room visits, saving hospitals money, according to the paper.
Uppstroms won the first-ever BioCrossroads Inject Tech Challenge, a digital health competition that seeks to catalyze the creation of new, disruptive solutions designed to improve patient outcomes. The app also recently won the Pitch IT competition at the American Medical Informatics Association 2018 conference, a program designed to accelerate the application of innovative, standards-based terminology solutions to problems in healthcare.
For Dr. Vest, both awards are validation for what he and his colleagues are doing, because others view their work as important. His hope is that the technology will continue to be used by more healthcare providers, helping to improve the health of people and entire populations.
Social and environmental factors have a significant impact on people's health, and issues such as transportation and access to healthy food complicate the delivery of care, Dr. Vest said.
"Addressing those factors will be helpful for all involved," he said.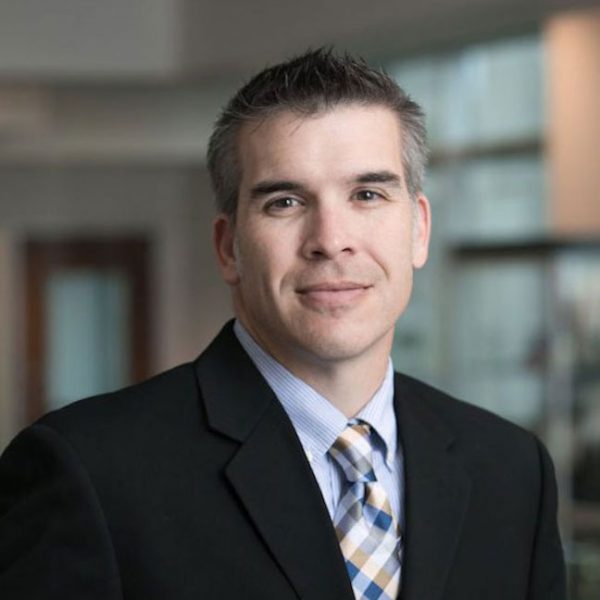 [Photo: Dr. Joshua Vest]
Dr. Vest and his colleagues disclosed the Uppstroms innovation to the Indiana University Innovation and Commercialization Office (IU ICO), which protects, markets and licenses intellectual property developed at Indiana University so it can be commercialized by industry. IU ICO seeks partners to license and commercialize the technology.