Dr. Sabra Klein, associate professor of molecular microbiology and immunology at the Johns Hopkins Bloomberg School of Public Health and co-director of the Johns Hopkins Center for Women's Health, Sex, and Gender Research, has been elected President of the Organization for the Study of Sex Differences (OSSD). Her term as president began in May runs through May 2020.
She will oversee the planning for the second joint meeting of the OSSD with the International Society for Gender Medicine in May 2019 and the 14th annual OSSD meeting in Marina Del Rey, CA in May 2020. Both meetings will focus on sex and gender differences across the lifespan.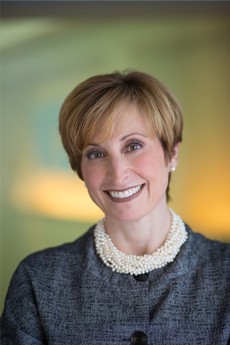 [Photo: Dr. Sabra Klein]
OSSD is the only scientific research society dedicated to the study of sex as a biological variable. Through its annual meeting and member publications, OSSD seeks to promote knowledge that sex impacts every cell, pathway, organ, and disease state in the body. As the biomedical sciences continue to appreciate that the progression, prognosis, pathogenesis, and outcome of diverse diseases differ between the sexes, OSSD and the Biology of Sex Differences, the official journal of the OSSD, are at the forefront, serving as experts in this scientific endeavor.
Dr. Klein's research focuses on uncovering the mechanisms mediating how males and females differ in their immune responses to infection and vaccination.