Dr. Megan Latshaw, an assistant scientist in the department of environmental health and engineering, which bridges the Johns Hopkins Bloomberg School of Public Health and the Johns Hopkins Whiting School of Engineering, has received the American Public Health Association's Distinguished Service Award for noteworthy and important contributions to environmental health. She was recognized Monday, Nov. 12, at this week's APHA Meeting in San Diego.
Dr. Latshaw works to improve health through changes in our environment. Her efforts focus on making science useful for lawmakers, those working in public health or environmental agencies and the public. Examples of Dr. Latshaw's efforts include creating the State Environmental Health Directors group, and providing a vision and groundwork for the National Biomonitoring Network. Current efforts focus on designing healthy communities, studying energy changes aimed at improving health, and improving environmental health surveillance.
With a doctorate in environmental health sciences from Johns Hopkins, she rejoined as faculty in 2016 after working for more than a decade in the non-profit world.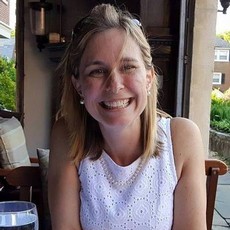 [Photo: Dr. Megan Latshaw]