Dr. Jacob Atem, a postdoctoral fellow at the Center for Humanitarian Health at Johns Hopkins Bloomberg School of Public Health, has published a first-person perspective drawing on his experience as one of the "lost boys" of the Sudan. Dr. Atem, who has been a U.S. citizen for nine years, recounts his journey from South Sudan to a refugee camp in Fugnido, Ethiopia and then, several years later, after being told to leave at gunpoint, back across Sudan to the Kakuma refugee camp in the Kenyan desert. This is where he, at age 15, met his future boss, Dr. Paul Spiegel, now director of the Center for Humanitarian Health. At the time, Dr. Spiegel was coordinating medical care at Kakuma on behalf of an international aid organization.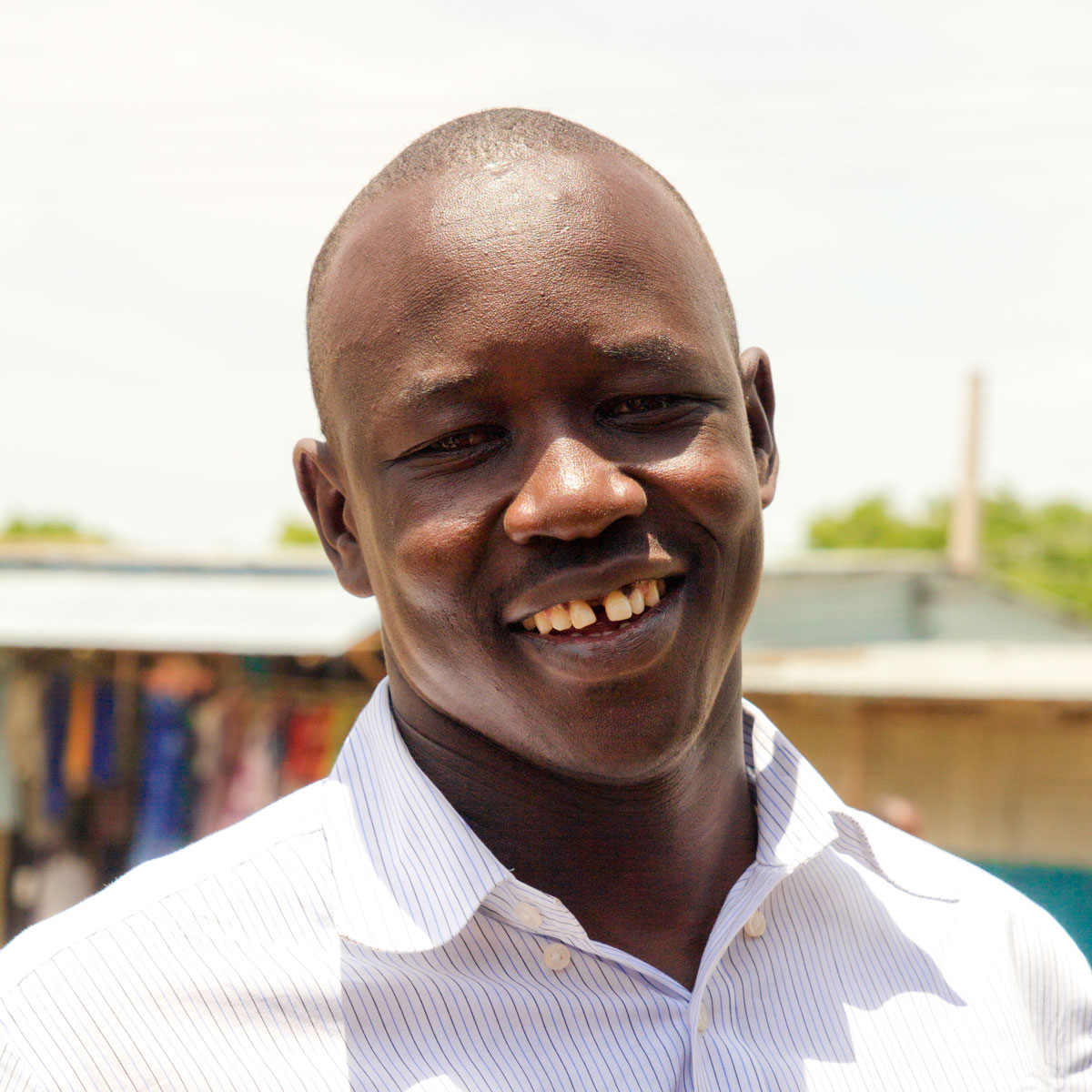 [Photo: Dr. Jacob Atem]
After arriving in the U.S. in 2001, Dr. Atem completed high school and then college, got a master's degree and then a PhD in public health, and is now pursuing postdoctoral research at the Bloomberg School. Dr. Atem writes that refugees from all countries deserve the same opportunity he had, noting that there are 25.4 million refugees around the world, according to the United Nations, and more than half of them are under the age of 18.