Dr. Emily Gurley, an associate scientist in the department of epidemiology at the Johns Hopkins Bloomberg School of Public Health, received a $1 million, 3.5-year grant to study the frequency and ecological drivers of henipavirus shedding pulses in bats in Bangladesh. Nipah virus is one henipavirus which regularly causes outbreaks in humans, and has been named as one of the most dangerous emerging infections by the World Health Organization (WHO) because of its capacity for person-to-person spreading, high case fatality and lack of effective therapies or vaccines.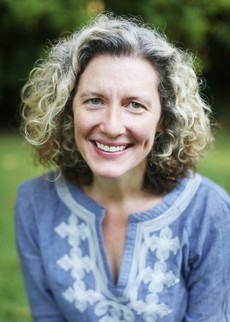 [Photo: Dr. Emily Gurley]
One hypothesis is that bats more frequently shed these viruses when they are immunologically stressed, due to insufficient high quality food sources caused by human encroachment into their habitat. If research confirms that this is true, it could lead to investment in strategies to restore bat habitat to improve human health, benefitting bats and humans alike.
Dr. Gurley is an infectious disease epidemiologist who leads multi-disciplinary studies on the transmission and prevention of emerging- and vaccine-preventable diseases, such as Nipah virus, hepatitis E and arboviruses. She has worked in Bangladesh for 15 years and her interests include improving the communication and collaboration between field epidemiologists and infectious disease modelers, and development of novel surveillance strategies.
Tags:
Friday Letter Submission