Dr. Mara McAdams DeMarco, an assistant professor in the department of epidemiology at the Johns Hopkins Bloomberg School of Public Health, received a $2.7 million, four-year grant from the National Institute of Diabetes and Digestive and Kidney Diseases to study immunosuppression (IS) in older adults with end-stage kidney disease (ESKD) who are undergoing kidney transplantation.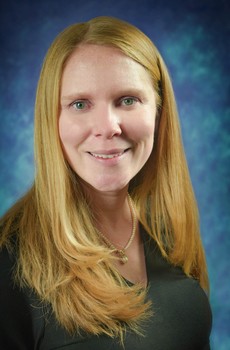 [Photo: Dr. Mara McAdams DeMarco]
Kidney transplantation is a growing treatment option for more than 400K older adults, age 55 and up, in the U.S. who suffer from ESKD, and this population will rely on lifelong IS. However, the opposing trade-offs between short-term benefits and long-term adverse outcomes surrounding IS are unclear for older kidney transplant recipients. The choice of IS regimen for older kidney transplant recipients is mostly determined by which center performs a kidney transplant, and less so by recipient characteristics.
This study will compare the effects of IS on cost-effectiveness, efficacy, morbidity and mortality for older kidney transplant recipients and use this information to develop a risk calculator to help guide the choice of IS in older kidney transplant recipients.
Dr. McAdams DeMarco's research interests include understanding the burden of gerontologic concepts like frailty, cognitive function and delirium in patients living with ESKD. She examines these topics in the largest and oldest prospective cohort study of aging and kidney transplantation, randomized controlled trials of patients undergoing dialysis and a national registry of patients with ESKD that is linked to Medicare claims.