Dr. Robert Gilman, professor of international health at the Johns Hopkins Bloomberg School of Public Health, has received a $3.3 million from the National Institute of Allergy and Infectious Diseases to evaluate the effectiveness of a low-cost urine test to diagnose central nervous system infections among HIV infected people in Latin America.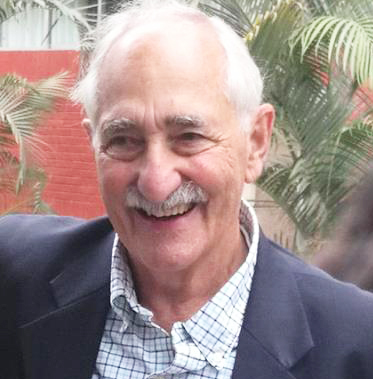 [Photo: Dr. Robert Gilman]
Among the most devastating opportunistic diseases associated with HIV are those that affect the central nervous system (CNS). Their nonspecific presentation makes diagnosis difficult even in the best-resourced settings, and in low- and middle-income countries, a definitive diagnosis can be all but impossible.
Dr. Gilman's team will test a nanoparticle-concentrated lateral flow urinary antigen detection test to diagnose toxoplasmic encephalitis, CNS Chagas disease and tuberculosis meningitis. A definitive diagnosis of these infections using an easily collected body fluid such as urine will permit immediate effective treatment and avoid further expensive and invasive diagnostic testing.
Dr. Gilman holds a joint appointment at the Johns Hopkins University School of Medicine and is a research professor at the Universidad Peruana Cayetano Heredia in Lima, Peru. He is also one of the directors of the Institute of Tropical Medicine at the Bloomberg School. His main areas of research include Helicobacter pylori, gastric cancer and genotyping, cysticercosis, Chagas disease, and tuberculosis.