Can standardizing processes for preventive care improve outcomes for patients and health care providers? An academic-community partnership engaged a team from the University of Kentucky College of Public Health in deploying, then analyzing the impact of, the proactive office encounter (POE) model in the White House Clinics (WHC), a multisite federally qualified health center in rural Appalachian Kentucky. In a new publication the investigators examine barriers to executing such standardized processes; results appear in Health Care Management Review.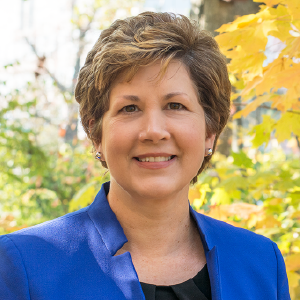 [Photo: Dr. Angela L. Carman (left) and Ms. Lindsay R. Stradtman,]
In 2014 the WHC began to implement POE, a systematic approach to providing patients with preventive care services at every office encounter. Developed by Kaiser Permanente, POE focuses on using existing primary care services more efficiently and effectively to achieve gains in population health. It is designed to proactively identify and close preventive care gaps, such as uptake and adherence to guideline-recommended cancer screenings and immunizations. POE implementation is accomplished through the strategic use of electronic medical records to identify patient compliance with preventive care guidelines, development of new workflows, and staff training. The implementation of POE required a culture shift by WHC, to increase emphasis on preventive care for patients who were typically seen for acute issues or chronic disease maintenance.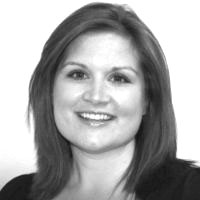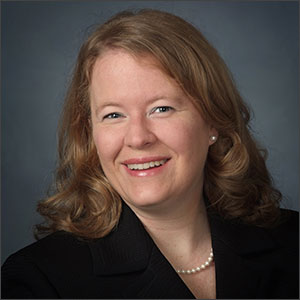 [Photo: Ms. Stephanie C. Moore (left) and Dr. Robin C. Vanderpool]
Preliminary 2015 measures, representing the first year of POE implementation, indicate increases in breast and colorectal cancer screening (25 percent and 36 percent, respectively) among the WHC adult patient population. In addition, WHC conducted five times the number of HIV screenings (4,371, up from 831) and eight times the number of Hepatitis C screenings (3,334, up from 378) during the initial implementation year.
Despite early, successes, implementation of POE across six clinical sites was a complex undertaking. Implementation took approximately one year; new staff members were hired to identify care gaps and coordinate provision of relevant information to providers. The WHC also needed to determine if POE was an effective, efficient, and sustainable part of clinic operations, capable of withstanding changing reimbursement models and staffing and patient variations across their clinical sites.
As part of the academic-community partnership, UK College of Public Heath faculty and staff worked with WHC to complete a Failure Modes and Effects Analysis (FMEA). An FMEA is a systematic method of analyzing and ranking the risks associated with various product failure modes (both existing and potential) and prioritizing them for remedial action. The FMEA combines brainstorming by team members and flowcharting to create a detailed process map with potential breakdowns or failure modes noted, ranked, and corrective action identified.  Furthermore, the FMEA process has been increasingly used in health care settings as a way to improve patient safety and minimize known risks.
The FMEA was conducted during a half-day session with 11 participants from WHC leadership, clinical and support personnel from each clinic using the POE intervention, and UKCPH researchers. UKCPH researchers provided training on the QI (quality improvement)method of flowcharting to create a process map for the POE intervention at WHC. Participants were instructed to identify steps taken from day-to-day practice, even if those steps varied from the intended POE implementation procedure. Noted were the changes each site had made to the POE process since intervention launch.
The FMEA of the POE implementation process at WHC resulted in a corrections list from identified failure modes. The list included a comprehensive review of preventive care protocols for adult patients, such as exceptions or exclusion from screenings, by the clinical staff. These preventive care protocols drive the chart review as they determine at what ages or intervals patients should receive specific preventive care recommendations (e.g., colonoscopy, vaccinations). In addition, WHC committed to developing more written policies and procedures to guide the POE intervention workflow. The policies and procedures would serve as reference materials for current staff and training materials for new hires, thus increasing the standardization of process across WHC clinics. WHC clinic staff also created a Frequently Asked Questions document for quick reference of common POE-related operational issues. Each of these documents will need periodic review to ensure the process continues to support the needs of the organization or to incorporate new steps and improvements.
By conducting an FMEA, WHC identified and implemented standardized POE processes into operations at their clinical sites. Additional benefits for WHC of conducting the FMEA included development of a resource guide for providers with quality measure details, documentation guidance for the electronic medical record, and improved understanding of efforts to increase clinical quality. Last, completing the FMEA expanded the reach of POE within WHC. For example, initially, the POE process of reviewing patient charts was done only for patients whose appointments were scheduled in advance. Through the FMEA, staff identified workflow changes that would allow chart review and care gap identification for patients whose appointments were scheduled on the same day.
The above-referenced journal article was supported by Cooperative Agreement Number 5U48DP005014-03 funded by the Centers for Disease Control and Prevention.
Dr. Angela L. Carman is assistant professor, UK College of Public Health
Dr. Robin C. Vanderpool is associate professor, UK College of Public Health
Ms. Lindsay R. Stradtman is project coordinator, UK College of Public Health
Ms. Stephanie C. Moore is chief executive officer, White House Clinics, Richmond, Kentucky