How have medical marijuana laws affected the attitudes of adolescents and young adults toward use of the substance?
As marijuana liberalization policies become more common – and the dispensary industry continues to grow – a group of researchers at the University of Kentucky College of Public Health and the Emory University Rollins Schools of Public Health have sought to understand the impact of medical marijuana laws on the perceptions of young people. The results of their investigation appear in Prevention Science.
As of January 2018, 29 states and the District of Columbia had passed medical marijuana laws that protect patients from state prosecution for medical marijuana use. Although the legislative intent of such laws is to provide restricted legal protection and access to marijuana for a select group of patients, concerns have been voiced that legalization for medical use may "send messages" to adolescents and young adults that marijuana use is safe and  a socially acceptable behavior without legal consequences.
Investigators used the restricted-access National Survey on Drug Use and Health (NSDUH) 2004–2012 data and a difference-in-differences design to compare pre-policy to post-policy changes in marijuana-related attitudes and perceptions between adolescents and young adults from ten states that implemented medical marijuana laws during the study period, as well as those from the remaining states.
Investigators examined attitudinal/perception pathways that may play a role in adolescent and young adult marijuana use behavior, including (1) perceived availability of marijuana, (2) perceived acceptance of marijuana use, (3) perceived wrongfulness of recreational marijuana use, and (4) perceived harmfulness of marijuana use. They found that state implementation of medical marijuana laws between 2004 and 2012 was associated with a 4.72 percent increase in the probability that young adults perceived no or low health risk related to marijuana use. The investigation also found that medical marijuana law implementation is associated with a 0.37 percent decrease in the probability that adolescents perceived parental acceptance of marijuana use.
The authors conclude that "[a]s more states permit medical marijuana use, marijuana-related attitudes and perceptions need to be closely monitored, especially perceived harmfulness. The physical and psychological effects of marijuana use should be carefully investigated and clearly conveyed to the public."
Dr. HeFei Wen, lead author of the study, is assistant professor of health management and policy at the University of Kentucky. Co-authors are Dr. Jason Hockenberry, associate professor of health policy and management at Emory, and Dr. Benjamin G. Druss, professor of health policy and management at Emory.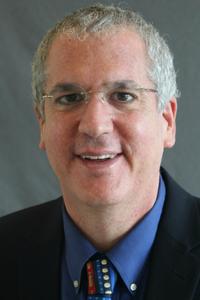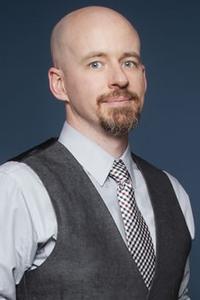 [Photo: Dr. Benjamin G. Druss and Dr. Jason Hockenberry]