Dr. Tomi Akinyemiju, associate professor of epidemiology at the University of Kentucky College of Public Health, is lead author on a new publication examining whether racial disparities in hospitalization outcomes persist between African-American and White women with ovarian cancer after matching on demographic, presentation, and treatment factors. Dr. Daniel Dibaba, also of UKCPH Epidemiology, is a co-author. The paper was published in Feb. 2018 in Cancer Causes & Control.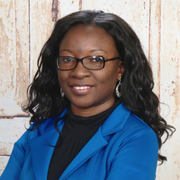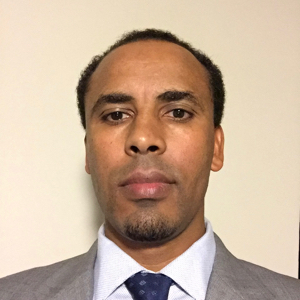 [Photos: Dr. Tomi Akinyemiju, (left) and Dr. Daniel Dibaba]
Using data from the Nationwide Inpatient Sample database, investigators sequentially matched 5,164 African-American ovarian cancer patients with White patients on demographic (e.g., age, income), presentation (e.g., stage, comorbidities), and treatment (e.g., surgery, radiation) factors. Racial differences, in-hospital length of stay, post-operative complications, and in-hospital mortality were evaluated using conditional logistic regression models.
White ovarian cancer patients had relatively higher odds of post-operative complications when matched on demographics and presentation, but not when additionally matched on treatment. African-American patients had longer in-hospital length of stay compared with White patients when matched on demographics, presentation, and treatment. Compared with African-American patients, White patients experienced lower odds of in-hospital mortality when matched on demographics, but this disparity was no longer significant when additionally matched on presentation and treatment.
The investigators note that disparities in ovarian cancer hospitalization outcomes persisted after adjusting for demographic and presentation factors, however these differences were eliminated after accounting for treatment factors. They conclude that more studies are needed to determine the factors driving racial differences in ovarian cancer treatment in otherwise similar patient populations.