Alternative methods of pain management have been a topic of discussion as the United States grapples with the opioid and heroin epidemic. The legalization of cannabis has often been suggested as a possible alternative but little scientific research existed examining the relationship between cannabis laws and rates of opioid prescribing.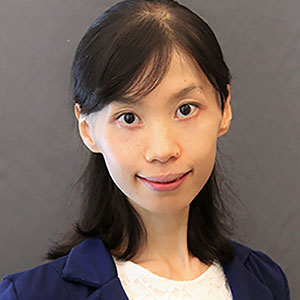 [Photo: Dr. HeFei Wen]
In a new publication appearing in the Journal of the American Medical Association, Dr. HeFei Wen, assistant professor in the department of health management and policy at the University of Kentucky College of Public Health, asks and answers the question, "Are medical and adult-use marijuana laws associated with lower rates of opioid prescribing for Medicaid enrollees?"
Dr. Wen found that medical and adult-use cannabis laws were associated with lower opioid prescribing rates. The overprescribing of opioids is considered to be a major contributor to the opioid epidemic.
"Marijuana is one of the potential, non-opioid alternatives that can relieve pain at a relatively lower risk of addiction and virtually no risk of overdose," Dr. Wen said. Yet no study to date has focused on the effect of medical and adult-use marijuana laws on opioid prescribing in particular.
"Our study provides some of the first empirical evidence that the implementation of medical and adult-use marijuana laws was associated with lower opioid prescribing rates and spending among Medicaid enrollees."