University of Kansas School of Medicine KU – MPH Program student, Ms. Ruaa Hassaballa was awarded the 2017 American Public Health Association (APHA) Council of Affiliates Outstanding Student of the Year Award during the APHA Annual Meeting & Expo in Atlanta, Georgia.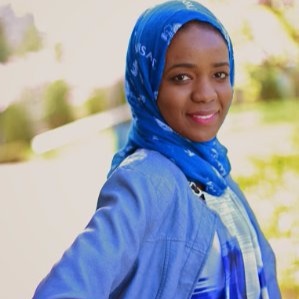 [Photo: Ms. Ruaa Hassaballa]
Ms. Hassaballa, who is currently the association manager for the Kansas Public Health Association, has distinguished herself as a truly exceptional student and has demonstrated leadership through multiple pathways, according to those who nominated her for the award. She served as a Global Health Council Delegate to the World Health Organization's (WHO) 70th Annual Assembly in Geneva, Switzerland. Additionally, she has served as co-president of the KU – MPH Student Organization and acted as liaison for the Minority Association of Pre-Med Students at the University of Kansas School of Medicine. Ms. Hassaballa has also made significant contributions through volunteer community service for several Kansas organizations, including Community Living in Lawrence and Olathe, Lawrence Memorial Hospital and the JayDoc Free Clinic in Kansas City.
The American Public Health Association was founded in 1872 and currently has more than 25,000 members worldwide. The APHA Council on Affiliates Student of the Year Award is designed to recognize outstanding involvement of a student in a state, regional and national public health association.