March of Dimes Indiana has awarded a grant to the Indiana University Richard M. Fairbanks School of Public Health – Indianapolis to support building evaluation capacity with smoking cessation grantees.
The program, which will be facilitated by the Community Health Engagement and Equity Research Center (CHEER) at the Fairbanks School of Public Health, will aim at serving maternal and child health needs throughout Indiana and will provide training and technical assistance related to understanding evaluation and using evaluation results. Educating program leadership and staff about evaluation and its applications will enhance program performance and organizational mission attainment.
CHEER partners with community organizations and residents to address issues of local importance, with the goal of improving health equity.
"We will use the March of Dimes grant to help meet our objective to do work that creates a lasting impact on the health of people in Hoosier communities," said Ms. Rebecca Nannery, research coordinator at the Fairbanks School of Public Health.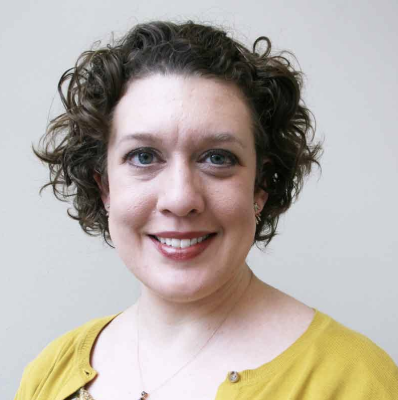 [Photo: Ms. Rebecca Nannery]
"We are grateful to those in our community who support March of Dimes by participating in events like March for Babies and who donate in other ways. That participation and those donations make this grant possible."
This grant is one of many that March of Dimes awards in pursuit of its mission to lead the fight for the health of all moms and babies. The March of Dimes organization supports research, leads programs and provides education and advocacy to help every family have the best possible start. Building on a successful 80-year legacy of impact and innovation, March of Dimes stands up for every mom and every baby.