University of Maryland Professor Emeritus Dr. Robin Sawyer died on Jan. 21 in Charleston, SC, following a year-long battle with pancreatic cancer. The University of Maryland (UMD) community will celebrate his life and legacy at a memorial service Friday, February 1 at 1:00 p.m. in the Memorial Chapel on the College Park campus.
Dr. Sawyer, who taught tens of thousands of students in his popular human sexuality course over the years, was known for his quick wit and compassion. UMD alumni from several generations recognize him as one of their most important mentors and favorite professors.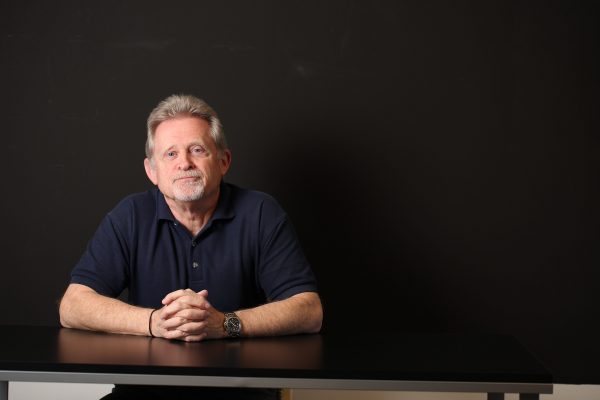 [Dr. Robin Sawyer]
After a 33-year career at UMD, Dr. Sawyer retired from the University of Maryland's School of Public Health's department of behavioral and community health in 2017. He earned many accolades and honors for his teaching over the years, including the University of Maryland System Board of Regents Award for Excellence in Teaching, the University of Maryland Kirwan Undergraduate Award and the Association for Schools and Programs of Public Health (ASPPH) Teaching Excellence Award.
He wrote and produced five films on topics related to sexual health and relationships that garnered fourteen international and national film awards and have been used on over 150 college campuses around the country. His commitment to raising awareness about difficult topics, and using humor to disarm often embarrassed or uncomfortable students, made him a national pioneer among sexual health educators.
He developed a sexual assault/date rape awareness program specifically for student athletes and worked closely with the NCAA on this issue. Dr. Sawyer's teaching techniques and role in bringing once-taboo topics such as date rape, contraception and sexually transmitted diseases into the open gained national attention in the Washington Post, NY Times and through appearances on the Today Show, the Tyra Banks show, and as a consultant for MTV.
As one of the faculty members who was involved in the development and launch of the University of Maryland's School of Public Health in 2007, Dr. Sawyer set a high standard for innovation in curriculum development, teaching excellence and in the mentoring and advising of undergraduate and graduate students.
"Robin always had a very keen practical sense of how programs and courses would fit together and helped us iron out some of the wrinkles when we first formed as a School of Public Health," recalls professor Dr. Kenneth Beck, a long time behavioral and community health colleague of Dr. Sawyer's who also served as his doctoral advisor. "He had the best sense of humor of anyone I have ever met. It was very irreverent and cheeky. This humor helped defuse tension and conflict between colleagues at times."
Some comments from his former students also testify to his profound influence:
Dr. Sawyer was a wonderful man of great integrity and an important role model to me. He was gentle, thoughtful, compassionate, funny, trustworthy, and generous.
Dr. Sawyer was an amazing mentor to graduate assistants, treating us with respect, support and humor. A truly great example of what it is to lead. I'm so grateful that I knew him.
Dr. Sawyer will be missed dearly! His famous class will forever be one of my favorite memories for me at UMD.
Born on January 13, 1951, in Northallerton, England, Robin Gifford Sawyer spent much of his professional career in the United States. He received his degrees at George Mason University (BS in Health and Physical Education), the University of Virginia (M.Ed. in Health Education) and the University of Maryland (PhD in Health Education).
Dr. Sawyer was also known for his commitment to his tight-knit family, including his wife Ms. Anne Anderson-Sawyer, a retired faculty member from the School of Public Health, and his four daughters. His passion for soccer was also an important part of his life, and he will be remembered as a revered teacher, coach and mentor.
Read more about Dr. Sawyer's life and legacy in this obituary.
Memorial Service for Robin Sawyer
Friday, February 1, 2019 at 1:00 p.m., ET
University of Maryland Memorial Chapel in College Park, Maryland.
A brief coffee reception will follow in the Colony Ballroom in the Stamp Student Union.
In lieu of flowers, donations may be made to the American Cancer Society's Hope Lodge.
Please make all checks payable to Hope Lodge, New York City and send to 132 West 32nd Street, New York, NY 10001