Second-year University of Maryland Master's in Public Health student Ms. Rebecca Pyuzza has won a $7,200 Cancer Epidemiology Education in Special Population (CEESP) Award from the National Institute of Health's National Cancer Institute. She will conduct a summer project aimed at improving breast cancer awareness and screening in Dar-es-Salaam, Tanzania.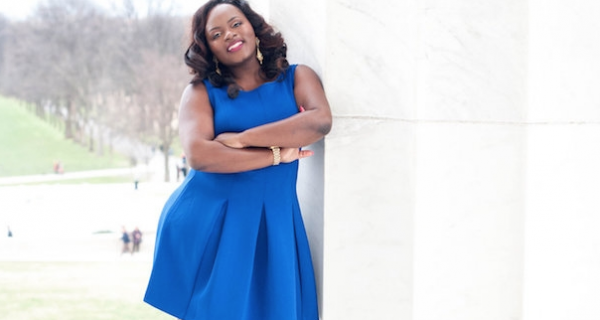 [Photo: Ms. Rebecca Pyuzza]
Roughly one in three women still lack basic literacy skills in Tanzania, and that can have have a negative influence on many aspects of society including public health, Ms. Pyuzza says. Dar-es-Salaam is the former capital and the largest city in the East African coastal nation.
"Research has proven that improving and developing health literacy can improve lives and reduce health inequities," she says. Ms. Pyuzza is a student in the University of Maryland School of Public Health's Public Health Practice and Policy MPH program, which is run by Dr. Negin Fouladi, who is also Ms. Pyuzza's advisor. The CEESP award is given to students to conduct research in U.S. minority and global settings in the area of cancer research for up to 15 weeks in summer.
In 2011, about half a million women died from breast cancer, according to the World Health Organization. More than half of those who died were living in less-developed countries.
Breast cancer is the second most common cancer after cervical cancer, and the second leading cause of cancer mortality among women in Tanzania, according to the Susan G. Komen organization.
When Tanzanians do get a breast cancer diagnosis, it is already at the advanced stage — III or IV — when treatment is less effective and outcomes are poor.
Ms. Pyuzza's project will collect data on the effects of health literacy and its correlation to seeking breast cancer screening by administering several surveys to Tanzanian women.
Understanding a disease and how it impacts a population is the first step to recognizing how to tackle the illness, Ms. Pyuzza says. Her research proposal will provide that information and will guide the conversation in how to better provide breast cancer awareness to the women of Tanzania.
"The data collected from this research will provide knowledge and understanding of citizens in Tanzania as it relates to Breast Cancer Awareness and Screening," she says.