Newly published research led by Dr. Amelia Arria, director of the Center on Young Adult Health and Development at the University of Maryland School of Public Health, finds that substance-involved driving is prevalent among young adults. Driving while intoxicated/drunk increased significantly during the college years and peaked at age 21, then declined slightly to 19 percent at age 25. The study also reported the prevalence of driving after marijuana and other drug use during the course of the study. Notably, the proportion of marijuana users who engaged in drugged-driving peaked at 46.2 percent, and significantly decreased to 37.0 percent three years later.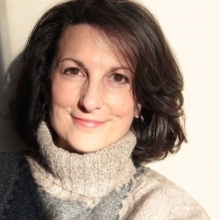 [Photo: Dr. Amelia Arria]
The current study, published in Drug and Alcohol Dependence, describes trends in alcohol and other drug (AOD)-involved driving both during and after college as well as examines whether changes in these behaviors corresponded with changes in alcohol and drug use.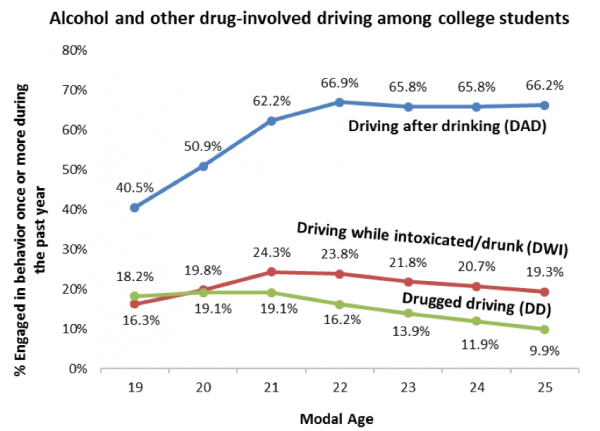 Data were collected as part of the College Life Study, a longitudinal study of young adults from their first year at a large public university until several years after graduation. Beginning in Year 2 of the study, 1,194 participants were asked annually how often they drove while drunk/intoxicated, drove after drinking any amount of alcohol, and/or drove while under the influence of other drugs.
"There is a need for effective interventions targeting college-educated young adults' attitudes and behaviors regarding AOD-involved driving," the research brief suggests. "Heavy drinkers and young adults who use marijuana are especially critical targets because a substantial proportion will drive under the influence of alcohol, drugs, or both. Prevention during college is ideal because AOD-involved driving tends to persist among college students, rather than just be a one-time behavior."