University of Michigan alumna Ms. Tonya Allen has dedicated her career to improving lives in her hometown of Detroit. Currently, she is the president and CEO of the Skillman Foundation, which supports the well-being of Detroit's children through grant-making and civic leadership.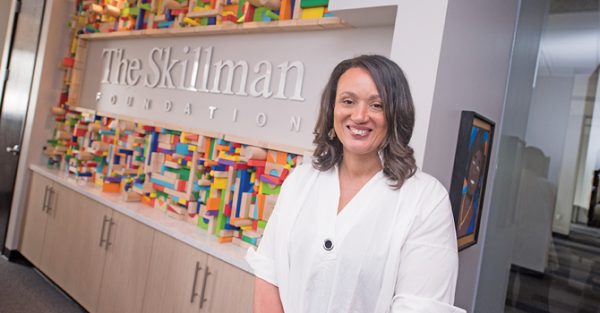 [Photo: Ms. Tonya Allen]
Ms. Allen, who received her bachelor's degree and master's degrees in public health and social work from the University of Michigan, spearheaded the foundation's Good Neighborhoods Initiative, a decade-long, $120-million investment engaging six Detroit neighborhoods selected for their large numbers of children. In these neighborhoods, the Skillman Foundation funded community-based projects related to education, safety, community leadership, and youth development. Over the course of the initiative, graduation rates in the neighborhoods rose by 16 percentage points, summer job opportunities expanded, and crime and youth victimization rates plummeted. As president of the Skillman Foundation, Ms. Allen also co-chaired the Coalition for the Future of Detroit Schoolchildren, which resulted in significant State investment in the Detroit Public Schools and restored local control to Detroit residents.
View video on Good Neighborhoods Initiative