Mr. Christopher Clarke, program director for the Summer Enrichment Program and the Health Equity Leadership Pipeline Collaborative at the University of Michigan School of Public Health, was recognized by the National Minority Quality Forum in its 2018 40 Under 40 Leaders in Health Awards.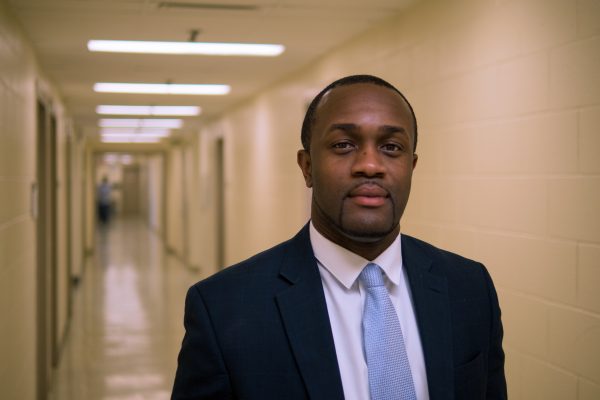 [Mr. Christopher Clarke]
The awards honor influential young minority leaders making a difference in health care.
"I am beyond honored and humbled to be chosen as one of the 40 Under 40 Leaders in Health," says Mr. Clarke. "But I would be remiss if I did not acknowledge my colleagues, mentors, family and students that have given me a platform to do the work that I love so much. They keep me going and give me the energy needed to work toward transformational change."
Mr. Clarke joins a prestigious group of health care leaders to receive this award. Past winners have included Lt. Commander Rashid Njai, Michigan Public Health alumnus and 2018 commencement speaker.
Full list of 2018 40 Under 40 Leaders in Health Award winners