Dean Trudy Larson received the 2017 Golden Pinecone Award at the annual Autumn Update for HIV Care conference at Lake Tahoe. The award from the Nevada AIDS Education and Training Center (NAETC) and other AETC colleagues was given for 25 years of dedicated service in providing HIV/AIDS education to health professionals throughout the region.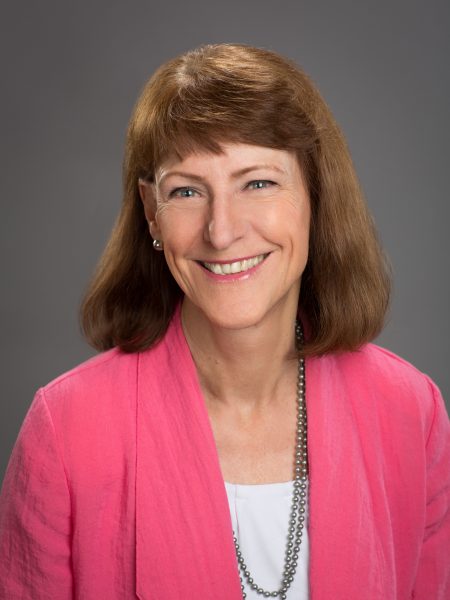 [Photo: Dean Trudy Larson]
As a pediatric infectious disease specialist, Dean Larson has spent her career focusing on HIV/AIDS and immunizations and has contributed to both fields in research, education and service. She is one of the founders and is the current medical director of the HOPES clinic providing medical services to those with HIV/AIDS. In her career serving as co-medical director for the AIDS Education and Training Center at the University, member of the Northern Nevada Immunization Coalition and medical consultant to the Washoe County District Health Department, she has taken the lead in speaking to professional audiences and the general public on topics such as AIDS, vaccination, disease outbreaks, bioterrorism, and sex education.