A paper authored by Dr. Andrea Baccarelli, chair and Leon Hess Professor of Environmental Health Sciences at the Columbia University Mailman School of Public Health, was selected as one of the 2017 Articles of the Year by the American Journal of Epidemiology and the Society for Epidemiologic Research (SER). The paper titled "Ambient Fine Particulate Matter, Outdoor Temperature, and Risk of Metabolic Syndrome" was chosen for its distinguished scholarship and importance to the field of epidemiology and epidemiologic science.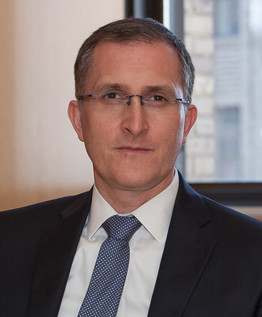 [Photo: Dr. Andrea Baccarelli]
Dr. Baccarelli studies molecular mechanisms and biomarkers that measure disease risk related to environmental exposures across the life-course, investigating the environmental effects of endocrine disrupting chemicals, particulate air pollution, metals, flame-retardants, and pesticides. A leader in the application of epigenetics to environmental health and epidemiologic research, his landmark findings have expanded the epigenetic toolkit, documenting effects of environmental exposures — from air pollution to stress — on histones, microRNA, and DNA methylation. He is lead investigator on numerous grants and contributes expertise to collaborators in multiple funded projects.
Dr. Baccarelli's article will appear in the April, 2018 issue of the journal and be formally recognized at SER's Annual Meeting in Baltimore in June.