In a recent article in Public Health Reports, Drs. Thomas Byrne, B. Graeme Fincke, and D. Keith McInnes of Edith Nourse Rogers Memorial Veterans Hospital, Dr. Amanda M. Midboe and Ms. Lara Troszak of Stanford University, and Drs. Michael Shwartz and Allen L. Gifford of Boston VA Healthcare System examined differences in hepatitis C virus (HCV) prevalence among 3 categories of homeless and unstably housed veterans and across U.S. Department of Veterans Affairs Medical Center facilities. Veterans Affairs administrative data was used to classify a cohort of veterans currently homeless, formerly homeless, or at risk of homelessness. HCV prevalence was examined though use of mixed-effect logistic regression models and descriptive measures. Results indicated that formerly homeless veterans had the highest prevalence of HCV. Moreover, Veterans Affairs Medical Center-level HCV prevalence ranged from 5.4 percent to 21.5 percent. The authors concluded that allocating additional resources to specific Veterans Affairs Medical Centers and targeting specific homeless veteran populations for personalized HCV interventions may be warranted.
Read full article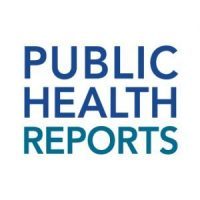 Public Health Reports (PHR) is the official journal of the Office of the US Surgeon General and the US Public Health Service and has been published since 1878. The journal is peer-reviewed and publishes original research, reviews, and commentaries in the areas of public health practice and methodology, original research, public health law, and teaching at schools and programs of public health schools and teaching."It is published bimonthly, plus supplement issues, through an official agreement with the Association of Schools and Programs of Public Health. PHR's mission is to facilitate the movement of science into public health practice and policy to positively affect the health and wellness of the American public.
Visit Public Health Reports for more information about the journal.