In a recent article in Public Health Reports, Mr. Merhawi T. Gebrezgi, Mr. Daniel E. Mauck, Mr. Abraham Degarege, and Dr. Diana M. Sheehan, Kristopher P. Fennie, Elena Cyrus, and Mary Jo Trepka of Florida International University assessed the acceptance of opt-out HIV screening in U.S. outpatient settings. A literature search was conducted for studies published from January 1, 2006, through December 31, 2018, on opt-out HIV screening in outpatient settings. Data was collected and calculated from selected studies regarding (1) the percentage of people who were offered HIV testing, (2) the percentage of people who accepted the test, and (3) the percentage of new HIV diagnoses among people tested. Information was also collected on patients' reasoning for opting out. A meta-analysis estimated the average percentages of HIV testing offered, HIV testing accepted, and new HIV diagnoses. The final analysis comprised 14 studies. Among 8 studies, 71.4 percent of the population was offered an HIV test on an opt-out basis in which 58.7 percent accepted. Among 9 studies that reported data on new HIV diagnoses, 0.18 percent of the people tested had a new HIV diagnosis. The authors concluded that the rates of offering and accepting an HIV test on an opt-out basis could be improved by addressing health system and patient-related factors. Moreover, setting a working target for these rates would be useful for determining the success of opt-out HIV screening programs.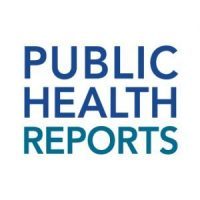 Public Health Reports (PHR) is the official journal of the Office of the U.S. Surgeon General and the U.S. Public Health Service and has been published since 1878. The journal is peer-reviewed and publishes original research, reviews, and commentaries in the areas of public health practice and methodology, original research, public health law, and teaching at schools and programs of public health schools and teaching. It is published bimonthly, plus supplement issues, through an official agreement with the Association of Schools and Programs of Public Health. PHR's mission is to facilitate the movement of science into public health practice and policy to positively affect the health and wellness of the American public.
Visit Public Health Reports for more information about the journal.
Tags:
Friday Letter Submission
,
Publish on September 13