In a study in Public Health Reports, Ms. Kim Appler, Mr. Scott Brunt, Ms. Jodie A. Jarvis, and Dr. April D. Davis from New York State Department of Health evaluated the number of unsatisfactory samples that were positive for rabies virus after further testing was conducted using real-time reverse transcriptase polymerase chain reaction (RT-PCR). All unsatisfactory specimens were retested in 2016 using real-time RT-PCR. Samples that were real-time R-PCR positive were also classified to detect the infecting rabies virus variant. Of the 210 retested unsatisfactory specimens, 4.3 percent tested positive for rabies. The authors concluded that the study findings confirm recommendations made by Centers for Disease Control and Prevention (CDC) and state public health laboratories, which state that indeterminate results should be deemed positive and individuals exposed to an animal suspected of having rabies should be treated immediately.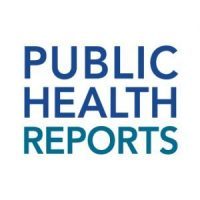 Public Health Reports (PHR) is the official journal of the Office of the U.S. Surgeon General and the U.S. Public Health Service and has been published since 1878. The journal is peer-reviewed and publishes original research, reviews, and commentaries in the areas of public health practice and methodology, original research, public health law, and teaching at schools and programs of public health schools and teaching."It is published bimonthly, plus supplement issues, through an official agreement with the Association of Schools and Programs of Public Health. PHR's mission is to facilitate the movement of science into public health practice and policy to positively affect the health and wellness of the American public.
Visit Public Health Reports for more information about the journal.