In a recent article in Public Health Reports, Mr. David C. Mallinson and Dr. Deborah B. Ehrenthal of University of Wisconsin School of Medicine and Public Health looked to validate Medicaid payer classification on Wisconsin birth records. Using the birth records for calendar years 2011-2012, 128,141 Wisconsin birth records were linked to 54,600 Medicaid claims. Using claims as the gold standard, payer variable's validity (overall and by maternal age), race/ethnicity, education, facility delivery volume, and the Medicaid proportion of facility delivery volume were all measured. Moreover, the association between each characteristic and payer misclassification among Medicaid-paid births was also tested using log-binomial regression. Results showed that 39.5 percent of birth records indicated Medicaid as the principal payer and 42.6 percent linked to a Medicaid claim. The prevalence of payer misclassification on the birth record was 18.3 percent among all Medicaid-paid births. Having a maternal age of 40 and above, having a maternal education above high school level, and delivering in a non–Medicaid-majority delivery facility were positively associated with payer misclassification among Medicaid-paid births. The authors concluded that differential misclassification of principal payer in the birth record may bias risk surveillance of Medicaid deliveries.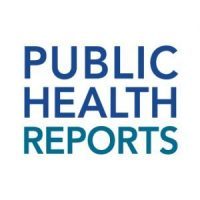 Public Health Reports (PHR) is the official journal of the Office of the U.S. Surgeon General and the U.S. Public Health Service and has been published since 1878. The journal is peer-reviewed and publishes original research, reviews, and commentaries in the areas of public health practice and methodology, original research, public health law, and teaching at schools and programs of public health schools and teaching. It is published bimonthly, plus supplement issues, through an official agreement with the Association of Schools and Programs of Public Health. PHR's mission is to facilitate the movement of science into public health practice and policy to positively affect the health and wellness of the American public.
Visit Public Health Reports for more information about the journal.
Tags:
Friday Letter Submission
,
Publish on September 27