In a recent article in Public Health Reports, Drs. Suzan L. Carmichael, Chen Ma, and Gary M. Shaw of Stanford University School of Medicine, and Dr. Marcia L. Feldkamp of University of Utah School of Medicine examined data from 11,109 women who gave birth from 1997-2011 and took part in a population-based case-control study. Mothers at elevated risk of negative pregnancy outcomes were compared with their reference groups to see which group was likelier to have high dietary intake. Results indicated that participants who were over 20 years of age, non-Hispanic Black, nulliparous, underweight or obese, had less than a high school diploma or less than a $20,000 annual household income, smoked, did not take folic acid-containing vitamin supplements, or did not intend to become pregnant had worse dietary intakes comparted to their reference groups. Participants 35 years of age or older, Hispanic, or had pre-pregnancy diabetes also tended to have healthier dietary intakes than their reference groups. The authors concluded that better strategies are needed to help all childbearing women receive optimal nutrition.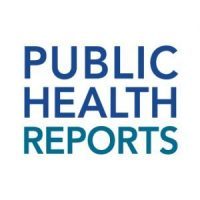 Public Health Reports (PHR) is the official journal of the Office of the US Surgeon General and the US Public Health Service and has been published since 1878. The journal is peer-reviewed and publishes original research, reviews, and commentaries in the areas of public health practice and methodology, original research, public health law, and teaching at schools and programs of public health schools and teaching."It is published bimonthly, plus supplement issues, through an official agreement with the Association of Schools and Programs of Public Health. PHR's mission is to facilitate the movement of science into public health practice and policy to positively affect the health and wellness of the American public.
Visit Public Health Reports for more information about the journal.