In a recent article in Public Health Reports, Ms. Meaghan S. Munn, Ms. Libby C. Page, and Dr. Meagan Kay and Jeffrey S. Duchin of Public Health — Seattle & King County examined immunization registry data to determine completion of the 3-dose Human Papillomavirus Vaccination (HPV) vaccine series among adolescents in Seattle, Washington, born during 1995-2000 who received ≥1 dose of HPV vaccine. Immunization data included the administrating facility, which identified adolescents who used school-based health centers (SBHCs) for any HPV vaccine dose. Completion of the 3-dose series at any time and on time by the 13th birthday was calculated. Results indicated that 67.9 percent of females and 41.8 percent of males with ≥1 dose of HPV vaccine completed the 3-dose series. Compared with female SBHC nonusers, female SBHC users had 37 percent higher odds of completing the series at any time and 33 percent higher odds of completing the series on. Compared with male SBHC nonusers, male SBHC users had 45 percent higher odds of completing the series at any time and 79 percent higher odds of completing the series on time. The authors concluded that adolescent SBHC users had higher odds of completing the HPV vaccine series than adolescents who received all doses in traditional health care settings and that SBHCs should be used to increase adolescent immunization rates.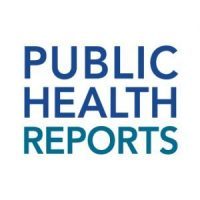 Public Health Reports (PHR) is the official journal of the Office of the U.S. Surgeon General and the U.S. Public Health Service and has been published since 1878. The journal is peer-reviewed and publishes original research, reviews, and commentaries in the areas of public health practice and methodology, original research, public health law, and teaching at schools and programs of public health schools and teaching. It is published bimonthly, plus supplement issues, through an official agreement with the Association of Schools and Programs of Public Health. PHR's mission is to facilitate the movement of science into public health practice and policy to positively affect the health and wellness of the American public.
Visit Public Health Reports for more information about the journal.
Tags:
Friday Letter Submission
,
Publish on October 18