In a recent article in Public Health Reports, Ms. Suzanne M. Marks, Ms. Rachel Yelk Woodruff, Dr. Kwame Owusu-Edusei, Dr. Garrett R. Beeler, and Dr. Andrew N. Hill of the Centers for Disease Control and Prevention (CDC) estimated (1) the annual number of people tested for latent tuberculosis infection (LTBI) and the number of LTBI tests conducted, by type of test and by public, private, and military sectors, and (2) the cost of LTBI testing in the U.S. A literature search was conducted to find data on private-sector and military LTBI testing in 2013, and back-calculation was used to estimate public-sector LTBI testing. To estimate costs, the authors applied Medicare-allowable reimbursements in 2013 by test type. Results indicated that an average of 13.3 million people tested for LTBI and 15.3 million LTBI tests. About 80 percent of people tested were in the public sector, 18 percent were in the private sector, and 2 percent were in the military. Costs of LTBI tests and of chest radiography totaled $314 million.
The authors concluded that achieving tuberculosis elimination requires millions of people to be tested in all sectors. Furthermore, only testing those at high risk of tuberculosis and using more specific IGRA (interferon-gamma release assay) tests can reduce the incidence of tuberculosis in the U.S. and better use resources.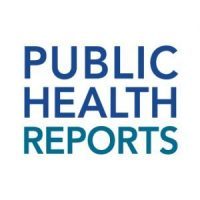 Public Health Reports (PHR) is the official journal of the Office of the U.S. Surgeon General and the U.S. Public Health Service and has been published since 1878. The journal is peer-reviewed and publishes original research, reviews, and commentaries in the areas of public health practice and methodology, original research, public health law, and teaching at schools and programs of public health schools and teaching. It is published bimonthly, plus supplement issues, through an official agreement with the Association of Schools and Programs of Public Health. PHR's mission is to facilitate the movement of science into public health practice and policy to positively affect the health and wellness of the American public.
Visit Public Health Reports for more information about the journal.
Tags:
Friday Letter Submission
,
Publish on September 06