In a recent study in Public Health Reports, Mr. Deldar Morad Abdulah and Mr. Bewar Abdulaziz of University of Duhok and Dr. Angela Dawson of University of Technology conducted a study to (1) determine the prevalence of female genital mutilation (FGM) among females living in rural areas of Kurdistan, Iraq; (2) assess attitudes of mothers, religious leaders, and village community leaders toward FGM; and (3) compare the frequency of FGM by maternal education. A semi-structured questionnaire was used to interview 1657 mothers of 5048 daughters, 192 mullahs (religious leaders), and 386 mokhtars (community leaders). Data on maternal education level, daughters' ages, whether daughters had experienced FGM, and attitudes about FGM was examined. Results indicated that 46.8 percent of daughters had experienced FGM. Moreover, 34.4 percent of mothers supported FGM for their daughters in the future, although 49.9 percent of mothers were aware that it was illegal. Among mullahs, 44.8 percent supported abandoning this practice in addition to 88.7 percent of mokhtars. Support for FGM was significantly higher among uneducated mothers and significantly higher among mothers with ≤9 years of education. The authors concluded that FGM continues to be widespread in rural areas of Iraqi Kurdistan. Moreover, public health interventions in this region that improve knowledge about the damaging effects of FGM, its illegality, and the importance of prevention are important, particularly targeting leaders and households with low education levels.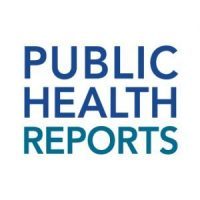 Public Health Reports (PHR) is the official journal of the Office of the U.S. Surgeon General and the U.S. Public Health Service and has been published since 1878. The journal is peer-reviewed and publishes original research, reviews, and commentaries in the areas of public health practice and methodology, original research, public health law, and teaching at schools and programs of public health schools and teaching. It is published bimonthly, plus supplement issues, through an official agreement with the Association of Schools and Programs of Public Health. PHR's mission is to facilitate the movement of science into public health practice and policy to positively affect the health and wellness of the American public.
Visit Public Health Reports for more information about the journal.
Tags:
Friday Letter Submission
,
Publish on August 30