In a recent article in Public Health Reports, Mr. Jaime Walters of Multnomah County Health Department linked death data from medical examiner and vital records to assess the use of medical examiner data to increase routine surveillance of violence due to firearms and determine any differences in sex, age, manner of death, or race and ethnicity between the two data systems. Medical examiner data were searched for keywords of interest, and vital records data were obtained and linked for deaths occurring in Multnomah County, Oregon, from January 1, 2010, through December 31, 2016. Results indicated that a total of 568 firearm-related deaths were identified in the medical examiner data. After matching with manual review, the two data systems had 100 percent case agreement. A reverse match showed that most cases not found in medical examiner data were due to transfer of case jurisdiction. The two systems matched nearly perfectly in sex, age, and manner of death but differed in characterization of race and ethnicity. Sensitivity was 62 percent for Hispanic ethnicity but 93 percent for White and Black race. The author concluded that using medical examiner data was a useful way to increase routine surveillance of firearm-related deaths in close to real time. However, caution is needed when analyzing data by subgroups because of discordant classifications of race between the data systems.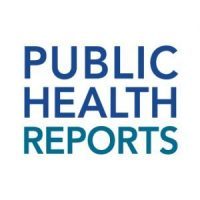 Published since 1878, Public Health Reports (PHR) is the official journal of the Office of the U.S. Surgeon General and the U.S. Public Health Service. It is published bimonthly, plus supplement issues, through an official agreement with the Association of Schools and Programs of Public Health. The journal is peer-reviewed and publishes original research, reviews, and commentaries related to public health practice and methodology, public health law, and teaching at schools and programs of public health. Journal Issues include regular commentaries by the U.S. Surgeon General and the executives of the U.S. Department of Health and Human Services and the Office of the Assistant Secretary of Health.
The journal focuses on such topics as disease surveillance, infectious and chronic diseases, occupational disease and injury, immunization, health disparities, substance use disorders, tobacco use, and many other key and emerging public health concerns. In addition to its 6 regular issues, PHR produces supplemental issues approximately 2-5 times per year, focusing on specific topics of interest to its readership. The journal's contributors are on the front lines of public health and present their work in a readable and accessible format.
Visit Public Health Reports for more information about the journal.
Tags:
Friday Letter Submission
,
Public Health Reports
,
Publish on February 07