In a recent article in Public Health Reports, Drs. Sarah M. Hatcher and Byron F. Robinson of the Centers for Disease Control and Prevention and Dr. Thomas Weiser and Ms. Sujata Joshi of Northwest Tribal Epidemiology Center quantified the disparity in Hepatitis C (HCV)-related mortality between American Indian and Alaska Native (AI/AN) individuals and non-Hispanic white (NHW) individuals in the Northwest form 2006 to 2012. After conducting probabilistic record linkage between death records and the Northwest Tribal Registry, HCV-related mortality rates were calculated for AI/AN and NHW individuals by using National Center for Health Statistics bridged-race estimates standardized to the US 2,000 standard population. Results indicated that the 2006-2012 aggregate age-adjusted HCV-related mortality rate per 100,000 population in the Northwest was 19.6 for AI/AN individuals and 5.9 for NHW individuals. Moreover, the disparity was larger among females than among males. The authors concluded that the disproportionate rate of HCV-related mortality among AI/AN persons in the Northwest highlights the need to expand HCV education, screening, and treatment among this population.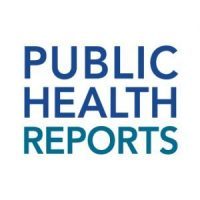 Published since 1878, Public Health Reports (PHR) is the official journal of the Office of the U.S. Surgeon General and the U.S. Public Health Service. It is published bimonthly, plus supplement issues, through an official agreement with the Association of Schools and Programs of Public Health. The journal is peer-reviewed and publishes original research, reviews, and commentaries related to public health practice and methodology, public health law, and teaching at schools and programs of public health. Journal Issues include regular commentaries by the U.S. Surgeon General and the executives of the U.S. Department of Health and Human Services and the Office of the Assistant Secretary of Health.
The journal focuses on such topics as disease surveillance, infectious and chronic diseases, occupational disease and injury, immunization, health disparities, substance use disorders, tobacco use, and many other key and emerging public health concerns. In addition to its 6 regular issues, PHR produces supplemental issues approximately 2-5 times per year, focusing on specific topics of interest to its readership. The journal's contributors are on the front lines of public health and present their work in a readable and accessible format.
Visit Public Health Reports for more information about the journal.
Tags:
Friday Letter Submission
,
Public Health Reports
,
Publish on January 24