In a recent article in Public Health Reports, Drs. Melissa A. Viray, Hua He, A. Christian Whelen, and Sarah Y. Park, and Mr. David I. Johnston, Ms. Jenny M. Ushiroda, Ms. Rebecca H. Sciulli, and Ms. Gail Y. Kunimoto reported on the Hawaii Department of Health's (HDOH's) investigation, findings, and response to the September 2015 through March 2016 dengue outbreak. Cases of dengue were defined using a revised version of the Council of State and Territorial Epidemiologists' case definition for dengue virus infections. Epidemiologic investigations were conducted, which comprised interviews with case-persons, laboratory testing, geographic information system data analysis, review of medical records, and genetic sequencing of specimens. Outbreak response included vector-control activities and community outreach. Findings from the investigation showed 264 confirmed cases of dengue, all with reported travel to or residence in Hawaii. Of those with confirmed dengue 90.2 percent were Hawaii residents. Though 14.0 percent of people were hospitalized, there were no severe cases of dengue or death reported. Further analysis also identified a cluster of cases on western side of Hawaii. The authors concluded that preventing or mitigating the spread of future arboviral introductions and outbreaks requires a public health response focusing on behavioral and cultural attitudes and emphasizing personal mosquito protection and control at the community level.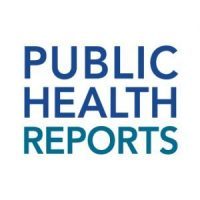 Published since 1878, Public Health Reports (PHR) is the official journal of the Office of the U.S. Surgeon General and the U.S. Public Health Service. It is published bimonthly, plus supplement issues, through an official agreement with the Association of Schools and Programs of Public Health. The journal is peer-reviewed and publishes original research, reviews, and commentaries related to public health practice and methodology, public health law, and teaching at schools and programs of public health. Journal Issues include regular commentaries by the U.S. Surgeon General and the executives of the U.S. Department of Health and Human Services and the Office of the Assistant Secretary of Health.
The journal focuses on such topics as disease surveillance, infectious and chronic diseases, occupational disease and injury, immunization, health disparities, substance use disorders, tobacco use, and many other key and emerging public health concerns. In addition to its 6 regular issues, PHR produces supplemental issues approximately 2-5 times per year, focusing on specific topics of interest to its readership. The journal's contributors are on the front lines of public health and present their work in a readable and accessible format.
Visit Public Health Reports for more information about the journal.
Tags:
Friday Letter Submission
,
Public Health Reports
,
Publish on February 28