In a recent study in Public Health Reports, Ms. Rebecca Katz of Georgetown University and Ms. Andrea Vaught and Dr. Samuel J. Simmens of George Washington University conducted a study looking to (1) identify key features of preparedness and the primary concerns influencing state and local public health officials' decision to implement social distancing—the practice of restricting contact among individuals to prevent the spread of infectious disease—measures, and (2) determine whether any particular factor could explain the widespread variation among health departments in responses to past communicable disease outbreaks. An online survey was conducted on health departments in the US in 2015 and survey results were paired with data concerning area population demographic characteristics and later analyzed with a focus on broad trends. Results indicated that 150 (25 percent) of the 600 health departments responded to the online survey. Of these health departments, 42 percent stated that they had implemented social distancing in the past 10 years while 7 percent had a line-item budget for isolation or quarantine. Around 7 percent to 10 percent of health departments expressed concerns about law, politics, finances, vulnerable populations, and sociocultural issues. The authors concluded that variations in the decision to implement social distancing likely come from differences in organizational authority and resources, as well as the primary concerns about implementing social distancing. It was suggested that research and current social distancing guidelines for health departments address these factors.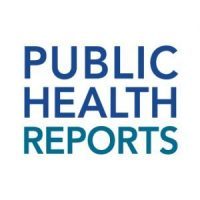 Public Health Reports (PHR) is the official journal of the Office of the U.S. Surgeon General and the U.S. Public Health Service and has been published since 1878. The journal is peer-reviewed and publishes original research, reviews, and commentaries in the areas of public health practice and methodology, original research, public health law, and teaching at schools and programs of public health schools and teaching. It is published bimonthly, plus supplement issues, through an official agreement with the Association of Schools and Programs of Public Health. PHR's mission is to facilitate the movement of science into public health practice and policy to positively affect the health and wellness of the American public.
Visit Public Health Reports for more information about the journal.