In a recent article in Public Health Reports, Drs. Jeanne M. Sears, Deborah Fulton-Kehoe, Beryl A. Schulman, and Gary M. Franklin of University of Washington and Dr. Sheilah Hogg-Johnson of Canadian Memorial Chiropractic College looked at whether the adoption of state-level opioid-prescribing guidelines specifying a high-dose threshold is associated with trends in rates of opioid overdose hospitalizations, for prescription opioids, for heroin, and for all opioids. Three guidelines and five comparator states were identified. State-level opioid overdose hospitalization data from 2001-2014 was used for these eight states. For each guideline state, postguideline trends in rates of prescription opioid and all opioid overdose hospitalizations decreased compared with trends in the comparator states. The mean annual relative percentage decrease ranged from 3.2 percent to 7.5 percent for trends in rates of prescription opioid overdose hospitalizations and from 5.4 percent to 8.5 percent for trends in rates of all opioid overdose hospitalizations. The authors concluded that opioid-dosing guidelines may be an effective strategy for combating this public health crisis. Moreover, the authors felt further research is needed to identify the individual effects of opioid-related interventions that occurred during the study period.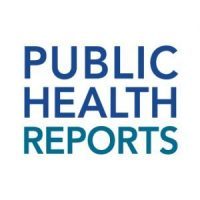 Public Health Reports (PHR) is the official journal of the Office of the U.S. Surgeon General and the U.S. Public Health Service and has been published since 1878. The journal is peer-reviewed and publishes original research, reviews, and commentaries in the areas of public health practice and methodology, original research, public health law, and teaching at schools and programs of public health schools and teaching. It is published bimonthly, plus supplement issues, through an official agreement with the Association of Schools and Programs of Public Health. PHR's mission is to facilitate the movement of science into public health practice and policy to positively affect the health and wellness of the American public.
Visit Public Health Reports for more information about the journal.