In a recent article in Public Health Reports, Dr. Amelia R. Branigan of University of Maryland and Dr. Christopher Wildeman of Cornell University examined whether being an overweight child at age 9 is associated with parental incarceration and if that association is affected by which parent is incarcerated. Cross-sectional logistic regression models were run predicting the likelihood of a child being overweight, conditional on the incarceration history of the child's mother, father, or both parents. Participants included 1638 non-Hispanic Black and 504 non-Hispanic White children who were surveyed at age 9 in a prior study of new and mostly unmarried parents inhabiting U.S. cities with populations over 200,000. Participants were born between 1998 and 2000.
Results indicated that the odds of being overweight were significantly lower if only a child's mother was ever incarcerated or if both parents were ever incarcerated compared with children whose parents were never incarcerated. The authors concluded that young children's physical health may differ depending on if their mother or father has ever been incarcerated. Furthermore, generalizations should not be made regarding the negative mental and behavioral health effects of parental incarceration to child physical health conditions, mainly for young children whose mothers have a history of incarceration.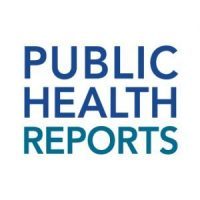 Public Health Reports (PHR) is the official journal of the Office of the U.S. Surgeon General and the U.S. Public Health Service and has been published since 1878. The journal is peer-reviewed and publishes original research, reviews, and commentaries in the areas of public health practice and methodology, original research, public health law, and teaching at schools and programs of public health schools and teaching. It is published bimonthly, plus supplement issues, through an official agreement with the Association of Schools and Programs of Public Health. PHR's mission is to facilitate the movement of science into public health practice and policy to positively affect the health and wellness of the American public.
Visit Public Health Reports for more information about the journal.