In a recent article in Public Health Reports, Ms. Chi Wen and Drs. Shelley H. Liu, Yan Li, Perry Sheffield, and Brian Liu of Icahn School of Medicine at Mount Sinai examined asthma disparities among 4-17 year olds in six non-Hispanic racial/ethnic groups — American Indian/Alaska Native (AI/AN), Asian Indian, Chinese, Filipino, other Asian, and multiple race — by using the 2006-2015 National Health Interview Survey. The prevalence of current asthma ranged from 5.5 percent among Chinese children to 13.8 percent among multiple-race children and 14.6 percent among AI/AN children. Compared with non-Hispanic White children, AI/AN and multiple-race children had higher odds for current asthma. The authors concluded that several small racial/ethnic groups are at heightened risk of asthma-associated outcomes, thus needing further research.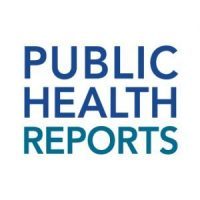 Public Health Reports (PHR) is the official journal of the Office of the U.S. Surgeon General and the U.S. Public Health Service and has been published since 1878. The journal is peer-reviewed and publishes original research, reviews, and commentaries in the areas of public health practice and methodology, original research, public health law, and teaching at schools and programs of public health schools and teaching. It is published bimonthly, plus supplement issues, through an official agreement with the Association of Schools and Programs of Public Health. PHR's mission is to facilitate the movement of science into public health practice and policy to positively affect the health and wellness of the American public.
Visit Public Health Reports for more information about the journal.
Tags:
Friday Letter Submission
,
Publish on August 02