In a recent article in Public Health Reports, Ms. Cara Jane Bergo, Ms. Bethany Dominik, Ms. Stephanie Sanz, and Drs. Kristin Rankin and Arden Handler of University of Illinois Chicago School of Public Health examined (1) the health care experiences of women who previously used a safety-net program, thus acquiring health insurance through Medicaid or the Illinois Health Exchange and (2) ongoing gaps in coverage for breast cancer, cervical cancer, and other health care services. A stratified random sample of 400 women aged 34 to 64 in Illinois was interviewed each year from 2015 to 2017. The association between health insurance status and past 12-month gaps in coverage was determined using logistic regression models for the 360 women who previously participated in the Illinois Breast and Cervical Cancer Program. Odds ratios and 95 pecent confidence intervals were calculated, adjusting for several factors. Results showed there were no significant differences found concerning health insurance status in the prevalence of delaying preventive, chronic, or sick care, timeliness of the most recent mammogram, and having a major medical cost. However, of those who reported a major medical cost, women with health insurance through the Illinois Health Exchange had a higher frequency of not having a cost covered than women with Medicaid. The authors concluded that several women who gained health insurance lacked adequate coverage and services. Moreover, safety-net programs will likely remain an essential role in supporting women as they navigate a complex system.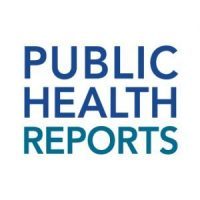 Public Health Reports (PHR) is the official journal of the Office of the U.S. Surgeon General and the U.S. Public Health Service and has been published since 1878. The journal is peer-reviewed and publishes original research, reviews, and commentaries in the areas of public health practice and methodology, original research, public health law, and teaching at schools and programs of public health schools and teaching. It is published bimonthly, plus supplement issues, through an official agreement with the Association of Schools and Programs of Public Health. PHR's mission is to facilitate the movement of science into public health practice and policy to positively affect the health and wellness of the American public.
Visit Public Health Reports for more information about the journal.
Tags:
Friday Letter Submission
,
Publish on August 23