In an article in Public Health Reports, Drs. Ann Winters, Isaac Benowitz, Neil M. Vora, Joel Ackelsberg, Sharon Balter, Anne D. Fine, Scott Harper, Keren Landman, Fabienne Laraque, Marcelle Layton, Sally Slavinski, Don Weiss, Jennifer L. Rakeman, Scott Hughes, Jay K. Varma, and Ellen H. Lee and Ms. Maryam Iqbal, Ms. Jennifer Baumgartner, and Catherine Dentinger of New York City Department of Health and Mental Hygiene, Dr. Nate Link of the Centers of Disease Control and Prevention, and Drs. Iona Munjal and Belinda Ostrowsky of Bellevue Hospital examined individuals suspected of having Ebola virus disease (EVD) located in New York City.
From July 1, 2014 to December 29, 2015, individuals were classified as persons under investigation (PUIs) if they showed EVD-compatible signs or symptoms in addition to an epidemiologic risk factor within 21 days before illness onset. Results showed that of the 112 individuals who met PUI criteria, 66 percent sought medical care and 44 percent were hospitalized. The remaining 34 percent were isolated at home with daily contact from staff members of The New York City Department of Health and Mental Hygiene. Of the 10 PUIs tested, only one received an EVD diagnosis. The authors concluded by stressing the importance of developing competency among clinical and public health staff managing individuals suspected of being infected with a high-consequence pathogen.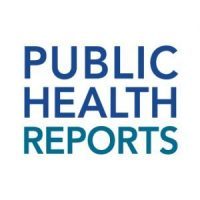 Public Health Reports (PHR) is the official journal of the Office of the U.S. Surgeon General and the U.S. Public Health Service and has been published since 1878. The journal is peer-reviewed and publishes original research, reviews, and commentaries in the areas of public health practice and methodology, original research, public health law, and teaching at schools and programs of public health schools and teaching. It is published bimonthly, plus supplement issues, through an official agreement with the Association of Schools and Programs of Public Health. PHR's mission is to facilitate the movement of science into public health practice and policy to positively affect the health and wellness of the American public.
Visit Public Health Reports for more information about the journal.
Tags:
Friday Letter Submission
,
Publish on November 01