In a recent article in Public Health Reports, Drs. Melody S. Goodman and Cheryl G. Healton and Mr. Jemar R. Bather of New York University, Ms. Christine M. Plepys, and Ms. Rita M. Kelliher of the Association of Schools and Programs of Public Health (ASPPH), assessed data on the racial/ethnic makeup of student, graduate, and faculty populations within ASPPH-member institutions during 2016 to 2017 and how over the past 20 years these data have changed.  Results indicated that during graduate student enrollment, the 20-year increase in each non-White racial/ethnic subgroup was 5 percentage points. Among tenured faculty, the 20-year increase was greatest among Asians, at 8 percentage points, but was less than 3 percentage points for Black, Hispanic, and Native American faculty. The authors concluded that the increasing racial/ethnic diversity among students, graduates, and faculty in public health-related schools and programs contributes to similar increases in racial/ethnic diversity in the public health workforce. Additionally, public health-related schools and programs should seek out groups of underrepresented racial/ethnic students using holistic application review processes, offer enrolled students racially/ethnically diverse role models and mentors, and dedicate staffing to ensure a student-centered approach.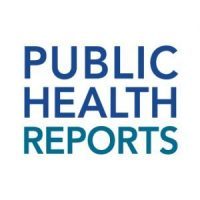 Public Health Reports (PHR) is the official journal of the Office of the U.S. Surgeon General and the U.S. Public Health Service and has been published since 1878. The journal is peer-reviewed and publishes original research, reviews, and commentaries in the areas of public health practice and methodology, original research, public health law, and teaching at schools and programs of public health schools and teaching. It is published bimonthly, plus supplement issues, through an official agreement with the Association of Schools and Programs of Public Health. PHR's mission is to facilitate the movement of science into public health practice and policy to positively affect the health and wellness of the American public.
Visit Public Health Reports for more information about the journal.
Tags:
Friday Letter Submission
,
Publish on December 6