In a recent article in Public Health Reports, Dr. Erica Koegler of University of Missouri-St Louis, Ms. Amanda Mohl of International Institute of St Louis, and Drs. Kathleen Preble and Michelle Teti of University of Missouri conducted a study to determine the demographic characteristics, risk factors, and number of potential human trafficking victims using tips reported to a major Midwest metropolitan area social services agency from 2008 to 2017. The agency, which comprised 90 employees serving over 10,000 people annually, received federal funding to identify and support those at risk for trafficking and raise awareness about this issue. The authors counted the numbers of tips and potential victims being reported to the agency using various factors, including sex, age, and region of origin. Results indicated that labor trafficking was more common than sex trafficking and most victims were from Mexico, Asia, and Central and South America. Data were available for 213 tips received during the study period and for 82 potential victims identified. The authors concluded that foreign-born women, men, and children are all at risk for sex and labor trafficking. Moreover, it was suggested that direct outreach to foreign-born victims be a priority.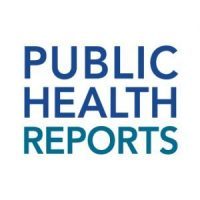 Public Health Reports (PHR) is the official journal of the Office of the U.S. Surgeon General and the U.S. Public Health Service and has been published since 1878. The journal is peer-reviewed and publishes original research, reviews, and commentaries in the areas of public health practice and methodology, original research, public health law, and teaching at schools and programs of public health schools and teaching. It is published bimonthly, plus supplement issues, through an official agreement with the Association of Schools and Programs of Public Health. PHR's mission is to facilitate the movement of science into public health practice and policy to positively affect the health and wellness of the American public.
Visit Public Health Reports for more information about the journal.
Tags:
Friday Letter Submission
,
Publish on July 26