In a recent article in Public Health Reports, Drs. Andrew D. Williams and Edmond D. Shenassa of University of Maryland College Park studied sex differences in the association between living in poverty and cardiometabolic function during adolescence. Data from 10,415 adolescents aged 12-19 in the National Health and Nutrition Examination Survey (1999-2012) was linked with U.S. Census–tract data on area-level poverty. Cardiometabolic dysfunction was parameterized by summing the z scores of six cardiometabolic biomarkers, grouped into quintiles and hierarchical ordinal models estimated associations. Results indicated that residents in high-poverty areas had elevated odds of cardiometabolic dysfunction compared with residents in low-poverty areas. Moreover, this association was more noticeable among boys than girls. The authors concluded that this study supports the existence of sex-specific associations and that there is a need for community-based programs, such as housing assistance, to help improve population health.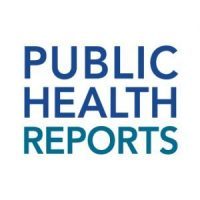 Published since 1878, Public Health Reports (PHR) is the official journal of the Office of the U.S. Surgeon General and the U.S. Public Health Service. It is published bimonthly, plus supplement issues, through an official agreement with the Association of Schools and Programs of Public Health. The journal is peer-reviewed and publishes original research, reviews, and commentaries related to public health practice and methodology, public health law, and teaching at schools and programs of public health. Journal Issues include regular commentaries by the U.S. Surgeon General and the executives of the U.S. Department of Health and Human Services and the Office of the Assistant Secretary of Health.
The journal focuses on such topics as disease surveillance, infectious and chronic diseases, occupational disease and injury, immunization, health disparities, substance use disorders, tobacco use, and many other key and emerging public health concerns. In addition to its 6 regular issues, PHR produces supplemental issues approximately 2-5 times per year, focusing on specific topics of interest to its readership. The journal's contributors are on the front lines of public health and present their work in a readable and accessible format.
Visit Public Health Reports for more information about the journal.
Tags:
Friday Letter Submission
,
Public Health Reports
,
Publish on January 10